Black Pomfret 黑鲳

黑鲳 (Hēi Chāng)

Ikan Bawal Hitam

Orh Cheor
Country of origin Indonesia 泗水(Surabaya) region
Seafood Source Wild-Caught / 野生 Yě shēng
Sold As Freshly Chilled
Preparation Methods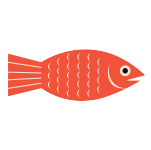 From SGD $9.80
The Black Pomfret is native to reefs of the Indian Ocean and the West Pacific Ocean. Although is not as highly esteemed as the other Pomfrets but it is still a tasty fish that can cater to various cooking styles.
Texture
The smooth and soft meat has a pleasant flavour which is mild but not bland. The flesh breaks up easily and does not have distinct flake lines.
Note
The listed weight range is before any descaling, de-gutting and cleaning of the fish. Their scales and gut carries weight too!
All whole fishes are de-scaled and de-gutted for your convenience.
Orders are vacuumed packed to maintain product freshness and quality.
Cooking Methods
While the other Pomfrets are better for steaming, the black pomfret is better for frying/deep frying and complimented with a tasty sauce to lift the taste of the meat.
This is also the fish that is used for grilling and served in Indonesian cuisine or also known as Indonesia Ikan Panggang.
Lower fin and tail is particularly delicious if fried and eaten similar to the tail end portion of a fried chicken wing!
Share this product: