Chinese Pomfret 斗鲳

斗鲳 (Dòu Chāng)

Ikan Bawal Tambak / Duai Tambak

Dao Cheor
Country of origin Indonesia 泗水(Surabaya) region
Seafood Source Wild-Caught / 野生 Yě shēng
Sold As Freshly Chilled
Preparation Methods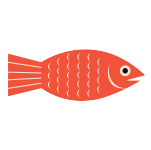 From SGD $20.60
Chinese Pomfret is a highly prized fish that is widely consumed during festive occasions and celebrations by the Chinese, especially the Teochews. It is graded higher than the other Pomfrets because of its sweetness and tenderness of the flesh.
Texture
The smooth and soft meat has a pleasant flavour which is mild but not bland. The flesh breaks up easily and does not have distinct flake lines. The white meat is also very sweet and flavourful.
Note
The listed weight range is before any descaling, de-gutting and cleaning of the fish. Their scales and gut carries weight too!
All whole fishes are de-scaled and de-gutted for your convenience.
Orders are vacuumed packed to maintain product freshness and quality.
Cooking Methods
Commonly eaten steamed to enjoy the full freshness and naturally sweet tasting flesh that melts in your mouth.
Best tasting amongst the Pomfret family.
Teochew style (steaming with slices of ginger, tomatoes & salted veg) is the preferred traditional cooking method for this fish.
Share this product: