Greenland Halibut 比目鱼
Country of origin Greenland
Seafood Source Wild-Caught / 野生 Yě shēng
Sold As Frozen
Preparation Methods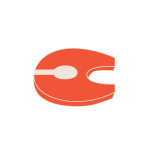 From SGD $11.80
Halibut generally have dark brownish topside with an off-white underbelly. They have very small scales which may appear invisible to the naked eye.
Fun fact
Halibut are born symmetrical at birth with one eye on each side of the head, but about 6 months later, during larval metamorphosis, one eye migrates to the other side of the head!
Texture
The meat is ultra low in fat content. It does not have a strong fishy smell and the meat is noted for its dense and firm texture.
Cooking Methods
Halibut are very versatile and can be cooked in a variety of methods such as baking, grilling and even deep-fried.
Spices such as lemon or stronger tasting sauces compliment this fish very well!
Share this product: