Kee fish 记鱼

记鱼 (Jì Yú)

Ikan Kee

Kee Her
Country of origin Indonesia Waters, Malaysia Waters
Seafood Source Wild-Caught / 野生 Yě shēng
Sold As Freshly Chilled
Preparation Methods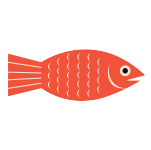 From SGD $6.80
It is also called the Brown-striped Red Snapper and belongs to one of the many species of the Snapper family. It is a popular and inexpensive choice for most households.
Texture
The meat is tender and texture is smooth. As it is a white fish, the meat is considered to be white, mild and slightly moist.
Note
The listed weight range is before any descaling, de-gutting and cleaning of the fish. Their scales and gut carries weight too!
All fishes are cleaned, de-scaled and de-gutted for your convenience.
Orders are vacuumed packed to maintain product freshness and quality.
Cooking Methods
The flesh is very tender and smooth.
Versatile cooking methods similar to other snappers, which include steaming, baking, grilling or frying!
Share this product: