Kembong (Indian Mackerel) 甘望鱼

甘望鱼 (Gān Wàng Yú)

Ikan Kembong

Kammong
Country of origin Indonesia Waters, Malaysia Waters
Seafood Source Wild-Caught / 野生 Yě shēng
Sold As Freshly Chilled
Preparation Methods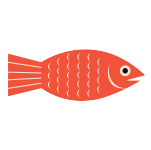 From SGD $6.80
The Kembong is also called the Indian Mackerel and is part of the mackerel family. It is a common household fish and widely consumed in Southeast Asia. If you're lucky, you can find fish roe in some of them too!
Texture
The meat is moist, silky and has a distinct flavour.
Note
The listed weight range is before any descaling, de-gutting and cleaning of the fish. Their scales and gut carries weight too!
All whole fishes are de-scaled and de-gutted for your convenience.
Orders are vacuumed packed to maintain product freshness and quality.
Cooking Methods
Flesh is sweeter and more tender as compared to the scad family of fishes.
Recommended cooking method is to pan-fry with sambal chilli paste or with bean paste.
Share this product: