Kunning / Yellowstripe Scad 君令鱼

君令鱼 (Jūn Lǐng Yú)

Ikan Kuning / Pelata Kuning

Kun Ning
Country of origin Indonesia Waters, Malaysia Waters
Seafood Source Wild-Caught / 野生 Yě shēng
Sold As Freshly Chilled
Preparation Methods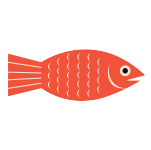 From SGD $6.80
Don't underestimate this fish because of its size. It is ultra-packed with loads of protein, minerals especially calcium! It is a relatively inexpensive choice for most households.
It is rumoured that our grandparents regularly consumed this fish which explains their long life and good health!
Texture
The flesh is very sweet and somewhat a mild version of sardine. It is considered quite bony but the flavourful meat is worth the effort!
Note
The listed weight range is before any descaling, de-gutting and cleaning of the fish. Their scales and gut carries weight too!
All whole fishes are de-scaled and de-gutted for your convenience.
Orders are vacuumed packed to maintain product freshness and quality.
Cooking Methods
This is the fish which is widely used in the local delicacy called Nasi Lemak.
It can be steamed as well and the flesh is hand peeled to ensure no bones before feeding to young children.
Ikan Kunning is usually fried after coating with turmeric powder or some light flavouring and seasoning.
Share this product: