Red Belly YellowTail Fusilier (Potato Fish) 黄尾鱼

黄尾鱼 (Huáng Wěi Yú) / 豆腐鱼 (Dòu Fǔ Yú) / 番薯鱼 (Fān Shǔ Yú)

Ikan Delah / Delah Pinang

Tau Hoo Her
Country of origin Indo-West Pacific
Seafood Source Wild-Caught / 野生 Yě shēng
Sold As Freshly Chilled
Preparation Methods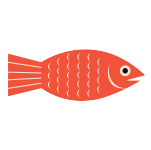 From SGD $6.80
They are among the few economically important fish of the coral reefs and catching them requires a different mode of fishing because you cannot haul the fishing nets over the corals & reefs! These fusiliers are commonly found in large schools over coastal reefs where there's safety in numbers.
Texture
It is a meaty fish and the flesh has an interesting sweet medium flavour. Although, the meat is extremely tender when raw, becomes very firm after cooking.
Note
The listed weight range is before any descaling, de-gutting and cleaning of the fish. Their scales and gut carries weight too!
All whole fishes are de-scaled and de-gutted for your convenience.
Orders are vacuumed packed to maintain product freshness and quality.
Cooking Methods
Usually the flesh is grinded into paste and made into fish balls.
Whole fish can be steamed or used in fish soups as well.
Fillet can be pan-seared, baked or even grilled!
Share this product: