Seabass, Barramundi 金目鲈

金目鲈 (Jīn Mù Lú)

Ikan Siakap

Kim Bak Lor
Country of origin Indonesia Waters, Malaysia Waters
Seafood Source Farmed
Sold As Freshly Chilled
Preparation Methods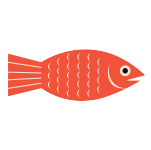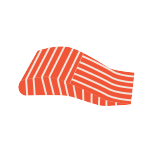 From SGD $6.70
Wild caught matured seabass or also commonly known as the Barramundi can be as large as 2m in length! This fish is golden brown on the top and has a silvery belly, they also have noticeably small eyes.
Texture
The meat does not have a strong fishy smell and has a great flaky texture to the meat. It is soft and very thick which makes it very good for many different styles of cooking methods.
Note
The listed weight range is before any descaling, de-gutting and cleaning of the fish. Their scales and gut carries weight too!
All whole fishes are de-scaled and de-gutted for your convenience.
Orders are vacuumed packed to maintain product freshness and quality.
Cooking Methods
Versatile cooking methods includes Baking, Grilling, steaming, frying or used in fish soups)
Commonly ordered and prepared as a whole fish or sliced into fillet portions.
Frequently served as one of the main dishes (in light soya sauce with spring onions and garnish) for wedding banquets.
Share this product: