Selar / YellowTail Scad 色拉鱼

色拉鱼 (Sè Lā Yú)

Ikan Selar / Selar Pelata

Sek La
Country of origin Indonesia Waters, Malaysia Waters, Thailand Waters
Seafood Source Wild-Caught / 野生 Yě shēng
Sold As Freshly Chilled
Preparation Methods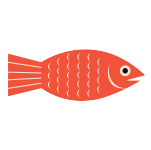 From SGD $6.80
These tasty yet inexpensive fishes or also known as horse mackerel are abundantly found within Southeast Asia waters and is available all year round.
Texture
The flesh is very sweet and somewhat a mild version of sardine. It is considered quite bony but the flavourful meat is worth the effort!
Note
The listed weight range is before any descaling, de-gutting and cleaning of the fish. Their scales and gut carries weight too!
All whole fishes are de-scaled and de-gutted for your convenience.
Orders are vacuumed packed to maintain product freshness and quality.
Cooking Methods
A must have Teochew porridge side dish.
Recommend to belly stuff the fish with sambal chill and grill it.
Pan-frying or deep frying works as well, top it off with condiments such as sliced chilli and light soy sauce.
Can be cooked with Assam Pedas (sour and spicy curry) too!
Share this product: