Stingray 魔鬼鱼

魔鬼鱼 (Mó Guǐ Yú) / 魟鱼 (Hōng Yú)

Ikan Pari

Hung Her
Country of origin Indonesia Waters, Malaysia Waters
Seafood Source Wild-Caught / 野生 Yě shēng
Sold As Freshly Chilled
Preparation Methods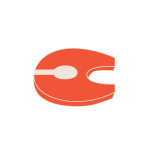 From SGD $9.40
Stingray are closely related to sharks even though they don't look the part! They are almost a staple in any BBQ restaurants.
Texture
Flesh is white and tender when cooked. It has a distinct flavour and is commonly paired with a strong sauce. The middle portion has soft bones and the meat can be eaten easily.
Note
The weight range provided is the actual weight of the Stingray before cleaning, de-gutting and preparation of the edible portion.  Orders are vacuumed packed to maintain product freshness and quality.
Cooking Methods
A must have for any BBQ events!
Stingray fillets are usually BBQed with sambal chilli paste and dipped in Chinchalok (cut baby onions with vinegar, lime and chilli)
Also suitable for stir-frying, pan frying or even grilling.
Share this product: