Yellow Croaker 黄花鱼

黄花鱼 (Huáng Huā Yú) / 小黃魚 (Xiǎo Huáng Yú)

Ikan Gelama Emas / Gelama Dada Kuning

Gu La Ma
Country of origin China
Seafood Source Farmed
Sold As Freshly Chilled
Preparation Methods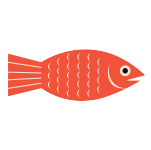 From SGD $8.50
It is part of the large family of Croakers and the skin of the fish is goldish yellow in colour. They are also known as Japanese sea bass. The fish is so delicious that it has been over-fished commercially. Thankfully, there are many successful programs in place today to help breed these Yellow Croakers.
Fun Fact
Yellow Croakers have higher Omega-3 fatty acids such as DHA and EPA as compared to Salmon! This fish packs a whole lot of cardiovascular benefits along with its great taste.
Texture
A very good eating fish with a natural sweet taste. The meat is tender, light and has a pleasant flavour to it.
Note
The listed weight range is before any descaling, de-gutting and cleaning of the fish. Their scales and gut carries weight too!
All fishes are cleaned, de-scaled and de-gutted for your convenience.
Orders are vacuumed packed to maintain product freshness and quality.
Cooking Methods
Often used in Chinese or Korean cooking.
Versatile cooking methods: Steam, Braise, Pan-Fry and dip with soy sauce.
Share this product: