Milk Fish 牛奶鱼

牛奶鱼 (Niú Nǎi Yú) / 虱目魚 (Shī Mù Yú)

Ikan Su Su, Bagas / Bandeng

Gu Ni Her
Country of origin Malaysia Waters
Sold As Freshly Chilled
Preparation Methods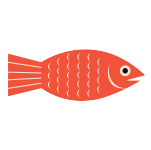 From SGD $6.30
They can grow up to 1.8m in length in the wild and are very hard to catch because they decline bait and leap over nets. They are like super charged torpedoes! Thus, the young or frys are caught and then reared in fish ponds. Over time, majority of the milkfish are farm reared to ensure a constant supply to the markets.
Texture
The flesh of the milkfish is very tasty, tender and soft. It has a distinctive sweet taste of its own.
Note
The listed weight range is before any descaling, de-gutting and cleaning of the fish. Their scales and gut carries weight too!
All whole fishes are de-scaled and de-gutted for your convenience.
Orders are vacuumed packed to maintain product freshness and quality.
Cooking Methods
Besides the flesh, the milkfish belly is also definitely a must-try for first timers new to this fish. Pan-fry with a tinge of lemon!
Many milkfish lovers actually save the skin for the last as its super delicious!
No lack of recipes for this fish but be sure to remove the bones first.
Share this product: